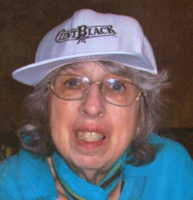 Joyce C. Keiper
Joyce C. Keiper, age 73, of Girard, passed peacefully Friday, January 26, 2018 at Edinboro Manor surrounded by the love of her family and dear friends. Born in Erie at St. Vincent Hospital on May 16, 1944, a daughter of the late Hans R. and Cecelia E. Keiper.
Joyce graduated from Fairview High School in 1962. She worked at PHB Molding Division in Fairview for almost twenty years. A former volunteer for events hosted by A. F. Dobler Hose and Ladder Co., a proud breast cancer survivor and honorary Grandma to many, as well as a collector of model trains, model cars and dolls. Joyce also wrote country song lyrics and loved social networking. She adored Christmas time, Snoopy and Garfield. She spent much time attending country music concerts, especially Clint Black and had recently discovered a love for attending baseball games of her favorite team the Cleveland Indians.
In addition to her parents she was preceded in death by her sister, Gloria J. Shepard; nieces, Angela and Tracy C. Keiper and nephews, Robert and Alfred Keiper.
She is survived by her brother, Robert H. Keiper; niece, Amy C. Keiper both of Erie, cousin, William E. Keiper as well as extended family and many friends.
Friends may call at the Dusckas-Martin Funeral Home & Crematory Inc. 4216 Sterrettania Rd., on Monday from 2 to 4 PM and 6 to 8 PM and are invited to a funeral service there on Tuesday afternoon at 1:00 PM. Interment will follow in Laurel Hill Cemetery.
Flowers are welcome or memorial contributions may be mad to the ANNA Shelter, 1555 East 10th St. Erie, PA 16511.