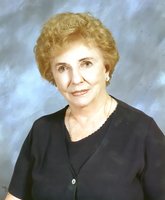 Florence C. Farrell
Florence Trainor Farrell, age 90 of Summit Twp., passed away on Monday February 5, 2018 at home following a brief illness. She was born in Pittsburgh, PA on February 28, 1927 a daughter of the late William and Esther Hess.
Florence was an active member of St. Peter's Lutheran Church, where she enjoyed being part of the many events. She was retired from Erie Plating Co., following over thirty years of service. Florence enjoyed bowling and was a life-member of the Siebenbuerger Auxiliary Club.
Florence is survived by her daughter Penny Young (Terre); grandchildren, Kimberly Stitt (Aaron), Gregory Young and William, Kristina and Kaitlyn Trainor; two great-grandchildren, Caleb and Kyleigh Stitt and five step-children, Vicki Bertges (David), Barbara Watkins, Edward Farrell (Sue), Michael Farrell and Beckie Anderson (Paul). She was preceded in death by her first husband William J. Trainor, her second husband Edward Farrell, one son William Trainor and several sisters.
Friends may call at the Dusckas-Martin Funeral Home and Crematory, Inc., 4216 Sterrettania Rd. on Friday, February 9, 2018 from 3 until 7 p.m. and are invited there to attend a Funeral Service conducted by the Rev. Ron Freebourn on Saturday, February 10, 2018 at 10:00 a.m. Interment Laurel Hill Cemetery.