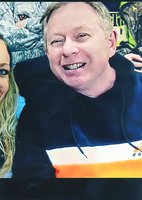 Kenneth John ""Ken"" Mosier
Kenneth "Ken" J. Mosier, age 57, of Millcreek Twp., passed away on Friday, March 2, 2018 due to heart failure while dirt biking in NC. He was born in Erie, PA on February 10, 1961, the son of Joanne Mosier of Millcreek and the late Richard Mosier. He was employed at Erie Aviation as the Director of Operations. He enjoyed KTM, dirt biking, hunting, fishing, and spending time with his family.
Ken is survived by his children Ashley Mosier and her fiancé, Keith Przybyla of Cranberry, PA, Taylor Mosier of Fairview Twp., and one grandson Carson Klemm.
Friends may call at the Dusckas-Martin Funeral Home and Crematory, Inc., 4216 Sterrettania Rd. on Thursday, March 8, 2018 from 3:00 to 7:00 p.m. and are invited there on Friday, March 9, 2018 at 10:00 a.m. for the Funeral Service. Interment Venango Cemetery.