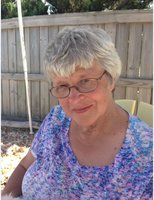 Linda Lou Milewski
Linda L. Zurad Milewski
Linda Lou Zurad Milewski, age 65, of Millcreek Twp. lost a vicious war with ovarian cancer which took away the best person in our lives on Saturday, March 24, 2018 at her residence surrounded by her loving family. She was born in Erie on July 26, 1952, the daughter of the late Charles and Maxine Lafferty Zurad. Linda attended Gannon University where she was in one of the first graduating classes which allowed female students. She also attended Mercyhurst College and later Edinboro University where she received her Master's Degree. She was a member of the Elks Club #67, Koinonia of Erie County, Delta Kappa Gamma education sorority and
a founding member of Church of the Cross where she served on session as an Elder; including the formative session. She put her faith into action and taught Sunday School for more than 30 years. Linda was a teacher and educator in the Millcreek Twp. School District for forty years. Her passion was teaching children; especially teaching reading, and teaching children about themselves and their place in the world. She was the nicest, kindest, and most unselfish person anyone could meet. Our world is a much poorer and empty place without her. Our sad loss is Heaven's gain. This disease of Cancer sucks!
She was preceded in death by her father Charles when Linda was only 12 years old, her mother Maxine, grandparents Charles and Hazel Lafferty and her uncle Waldo Lafferty.
She is survived by her beloved husband of 42 years James R. Milewski, her children Jeremy Milewski (Kristie) of Silver Spring, MD, Sarah Milewski (partner Nick) of Millcreek, two sisters; Karen Haney (Greg) and Laurie Law (Jim) both of Millcreek, one brother David Zurad (Janice) of Harborcreek, and many nieces and nephews.
Friends may call at the Dusckas-Martin Funeral Home and Crematory, Inc., 4216 Sterrettania Rd. on Wednesday, March 28, 2018 from 3:00 p.m. until 7:00 p.m. and are invited there on Thursday, March 29, 2018 at 11:00 a.m. for the Funeral Service. Private interment.
In lieu of flowers, memorial contributions may be made to the Erie City Mission 1023 French Street, Erie, PA 16512 or to Hooked on Books for Kids, PO Box 3059, Erie, PA 16508.