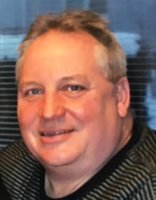 Thomas B. ""T.T."" Torok
Thomas B. (T.T.) Torok, age 67 of Erie, passed away peacefully at home on April 3, 2018, surrounded by his loving family after a 17-month battle with cancer. He was born in Erie on March 1, 1951, son of the late Andrew J. and June Burdick Torok.
Thomas was a 1969 graduate of Academy High School, where he excelled in football and baseball. He went on to pursue a masters degree in special education from Edinboro University and taught special education for the Erie School District, retiring in 2009. Thomas enjoyed many years of retirement, golfing and spending time with family and friends. He had a passion for sports, especially baseball. He was also an umpire for several years and coached baseball and football. Thomas had an amazing sense of humor, always making someone laugh. He will be deeply missed by all those who knew and loved him.
In addition to his parents he was preceded in death by one sister, Sandra Torok.
He is survived by his wife of 31 years, Mary Ann Floros Torok; daughters, Christine Hess, Elena (Anthony) Darden and Ann Millimaci; one sister, Beverly (Rainer) Torok-Storb; two brothers, Douglas (Mary Kay) Torok and James (Noelle) Torok and many grandchildren, great-grandchildren, nieces, nephews and his beloved dog Jake.
The family would like to thank Dr. Jan Drappatz and the staff at Hillman Cancer Center for all their care and compassion. They would also like to thank Cat, Jen and Cori from Metropolitan Hospice of Erie for all their care during Thomas' last days. A heartfelt appreciation must be given to his sister, Dr. Beverly Torok-Storb and brother-in-law, Dr. Rainer Storb, who were very instrumental in getting the best and most advanced care for Thomas.
Friends may call at the Dusckas-Martin Funeral Home & Crematory Inc. 4216 Sterrettania Rd., on Saturday from 12:00 noon until 3:00 PM, and are invited to join the family afterwards at the Assumption Greek Orthodox Church 4376 West Lake Road for a celebration of life. Interment will be private and held at the convenience of the family.