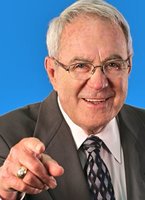 Larry L. New
Larry L. New
Larry L. New, age 77, of Fairview Twp., passed in peace on Friday, May 3, 2019, while surrounded by his wife and daughters. Larry was a wonderful man who was loved, is missed, and will always be cherished. He was raised in Hartstown, PA and graduated with the class of 1959 from Conneaut Lake H.S. He loved playing baseball, riding his horse Nick, and hanging out at his father's auto repair shop.
Larry met the love of his life, Gloria, on a blind date. Unbeknownst to them until much later, they had walked down the aisle once before when they were partners for their First Holy Communion. They would have celebrated their 55th wedding anniversary later this month.
In addition to his wife, Larry is survived by his two daughters; Cindy Mastrangelo (Frank) of Philadelphia and Monica Morris (Mark) of Tampa. He was the proud Papa of Quintin New Mastrangelo, Tabitha New Mastrangelo, Marina New Morris, and Mallory New Morris. He is also survived by one brother Gary, a host of loving nieces, nephews, cousins, many friends, and happy customers.
Larry was in the automobile industry for over 58 years. He was a successful entrepreneur, moving his family business to Erie in 1971. Working at New Motors was his career and his passion.
Larry was a member of the Army Reserves and St. Jude the Apostle Catholic Church along with the following organizations: Rotary Club of Erie, Pennsylvania Auto Association, Lake Shore Country Club, The Erie Club, and the Erie Maennerchor Club.
Larry enjoyed hunting with his friends, fishing, golfing, playing tennis, flying his airplane, riding his motorcycle, and selling cars.
Larry also enjoyed weekends at "the camp".
He will be remembered by all and as he would always say, "Tell 'em Larry sent ya"!
A Memorial celebration will be held at the Dusckas-Martin Funeral Home and Crematory, Inc., 4216 Sterrettania Rd. on Saturday, July 27, 2019 from 10:00 a.m. until 1:00 p.m. Private interment. Should friends desire, in lieu of flowers, memorial contributions may be made to the Parkinson Foundation/Western PA, 575 Lincoln Ave., #101, Bellevue, PA 15202.