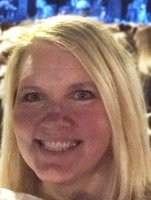 Kathleen Marie Herman
Kathleen Marie Kowalski Herman
Kathleen M. Kowalski Herman, age 55, of Erie, passed away on Thursday, May 9, 2019 at Manchester Commons. She was born in Erie on April 15, 1964, the daughter of the late Louis and Mary Oros Kowalski.
Kathleen was a 1982 graduate of St. Benedict Academy and the St. Vincent School of Nursing where she attained her RN degree.
She was employed at St. Vincent Hospital. She was a member of Sacred Heart R.C. Church and was a member of Cursillo #192.
She enjoyed crafting, baking, going to concerts, and being on or near the water.
She is survived by her husband Robin Herman, her children: Gabriel M. Little (Leann), Natalie M. Little (Nicholas), Katrina J. Little (Joseph), and Zachary P. Little (Emily), three grandchildren; Chloe Little, Aubree Merriam, and Phoebe Merriam.
Friends may call at the Dusckas-Martin Funeral Home and Crematory, Inc., 4216 Sterrettania Rd. on Monday, May13, 2019 from 2 p.m. until 4 p.m. and 6 p.m. until 9 p.m. and are invited there for prayers on Tuesday, May 14, 2019 at 9:15 a.m. followed by a Funeral Mass at 10:00 a.m. at Sacred Heart Church, 816 West 26th Street, Erie, PA 16508. Interment Laurel Hill Cemetery.
In lieu of flowers, memorial contributions may be made to the family in care of the funeral home.