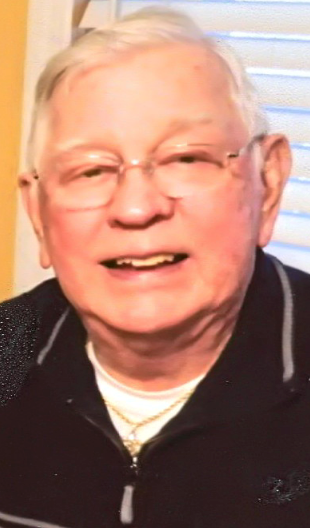 Share Your Memory of
Joseph
Obituary of Joseph Milewski
Joseph John Milewski
Joseph John Milewski, age 89 ½, of Millcreek Twp., passed away Saturday, September 16, 2017 at St. Mary's at Asbury Ridge. He was born in Erie on February 19, 1928, the son of the late John and Angela Wilgosh Milewski. Joe served in the U.S. Army for twenty- two years and was a vocational rehabilitation counselor for twenty- two years. He was a member of the Siebenbuerger Club, Knights of Columbus, the Polish Falcons, and the Polish National Alliance. He enjoyed garage sales, hunting for treasures, collecting pottery, coins, and stamps, fly fishing; especially for trout and steelhead.
He is survived by his beloved wife, Theresa M. Wronek Milewski, two children; James (Linda) Milewski and Kathleen (Michael) Kurutz, and four grandchildren; Jeremy, Sarah, John, and Robynn.
He was preceded in death by one son John Milewski and one sister Emily.
Friends may call at the Dusckas- Martin Funeral Home and Crematory, Inc., 4216 Sterrettania Rd. on Thursday, September 21, 2017 from 4 p.m. until 8 p.m. and are invited there on Friday, September 22, 2017 at 9:15 a.m. for prayers followed by a Funeral Mass at 10:00 a.m. at St. George R.C. Church, 5145 Peach Street, Erie, PA 16509. Interment with full military honors will be conducted by the Erie/Crawford Burial Detail at Wintergreen Gorge Cemetery. In lieu of flowers, memorial contributions may be made to Embracing our Veterans Outreach, 3823 West 12th Street, Erie, PA 16505 or to the Erie City Mission, 1017 French St. Erie, PA 16512