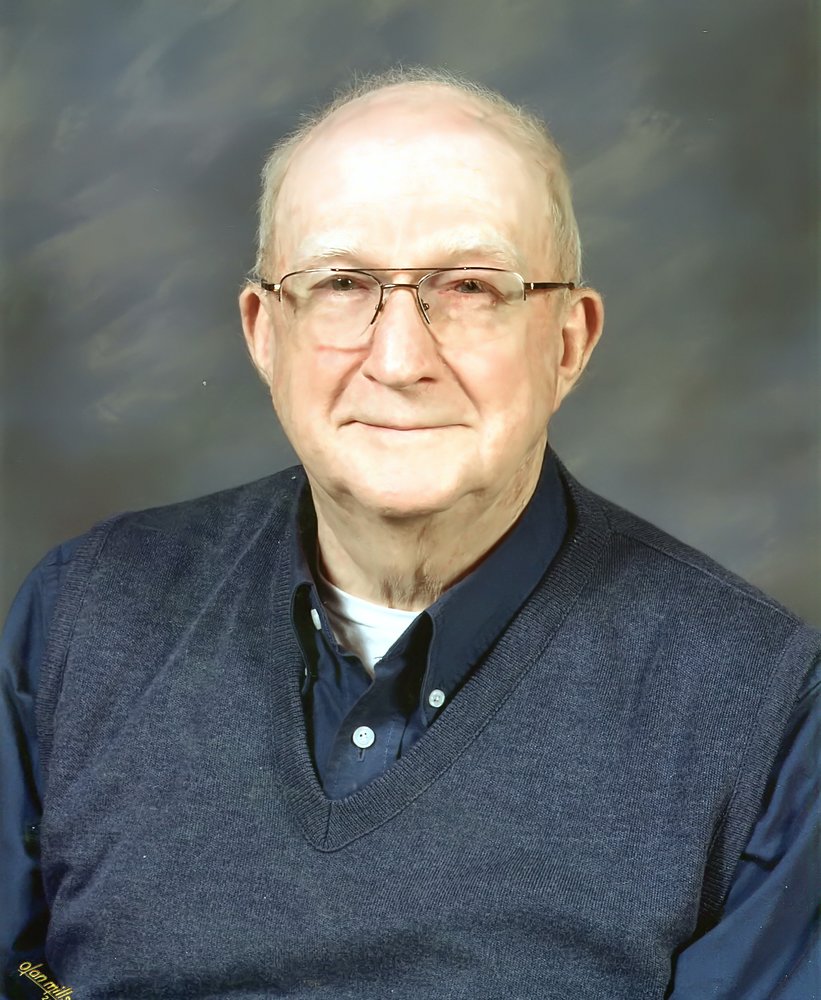 Share Your Memory of
Ralph
Obituary of Ralph Morris
Ralph B. Morris, age 88, of Millcreek Twp., passed away peacefully on Thursday, February 8, 2018 at his residence. He was born in Clarksburg, WVA on July 12, 1929, the son of the late Chester P. and Genevieve Long Morris.
Ralph served in the US Air Force. He was employed by Sears Roebuck and Co. as Customer Service Manager first in WVA then Ohio, and finally in Erie, PA where he retired.
He was a very active member of Asbury United Methodist Church where you could find him singing in the choir, teaching Sunday School, working with his loved "Tuesday Morning Men's Group," organizing a church spaghetti dinner (a fundraiser for various charities & community fellowship), or simply making phone calls or writing notes to check in on members or encourage them in their faith walk. He also served as Pres. Of the Asbury U.M. Men's Group, Church Trustee, and Sunday School Superintendent. Prior to Asbury U.M. Church (while in WVA) he served in a variety of roles at Duff Street U.M. Church and enjoyed singing with the Madrigal Singers.
Ralph enjoyed fishing in Canada with his friends, woodworking, building things and simply making sawdust.
He is survived by his beloved wife of 67 years Betty L. Shuman Morris, his children; Ralph B. Morris, Jr. of Millcreek, James C. Morris (Janet) of Erie, Lynn Goard (Jim) of Greensboro, NC, six grandchildren: Katie and Zach Morris, Jamie Dailey (Dean), Bill Morris, Nicholas and Matthew Goard, three great- grandchildren; Dylan and Parker Dailey, Ethan Morris, one sister Peggy Morris of Clarksburg, WVA, and one niece Melissa Phillips (Bob) of Midlothian, VA.
He was preceded in death by one brother Paul "Bud" Morris.
Friends may call at the Dusckas-Martin Funeral Home and Crematory, Inc., 4216 Sterrettania Rd. on Monday, February 12, 2018 from 3 p.m. until 8 p.m. and are invited to Asbury United Methodist Church on Tuesday, February 13, 2018 at 11:00 a.m. for the Funeral Service. Private interment. Your thoughts of flowers are most appreciated, but we all have allergies. In lieu of flowers, please consider a memorial contribution made to the Asbury United Methodist Church's Gifts and Memorial Fund, 4703 West Ridge Rd., Erie, PA 16506.
And most important to Ralph, he'd want you to know the importance of a church family. If you go to church, bring a friend. If you don't have a church family, please find one.