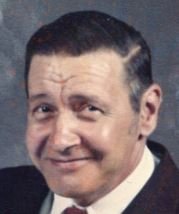 Share Your Memory of
Robert
Obituary of Robert L. Anthony
Robert "Bob" L. Anthony
Robert "Bob" L. Anthony, age 87, of Millcreek Twp., passed away Monday, July 23, 2018 at Fairview Manor. He was born in Geneva, PA on May 6, 1931, the son of the late Leon and Clara Lewis Anthony. He served in the US Army during the Korean War and was honored to be presented with two Purple Hearts. He was proud to serve his country.
He was employed at the US Postal Service as a postal mail handler. He was Sergeant of Arms for the Military Order Purple Heart, USA.
He loved fishing and taught his entire family how to fish and enjoy nature.
He was preceded in death by his wife Viaola Wolf Anthony in 2008, one sister Shirley Ploss and one son-in-law Larry Clemente.
He is survived by two daughters; Linda A. Anthony of Millcreek, Louise I. Anthony of Millcreek, one adopted daughter Cheryl Clemente of McKean Twp., three grandchildren Joe Clemente (Bev) of Lake City, Candida Clemente-Felton (Paul) of Lake City, Christina Clemente (Fred) of Erie, many great, great-great grandchildren, nieces, and nephews.
Friends may call at the Dusckas-Martin Funeral Home and Crematory, Inc., 4216 Sterrettania Rd. on Thursday, July 26 from 4 p.m. until time of sharing at 7:00 p.m. A service by the Commodore Perry Chapter 197 of the Military Order of the Purple Heart, USA will be held at 5:30 p.m. Private interment Erie Cemetery.
In lieu of flowers, memorial contributions may be made to the family in care of the family.