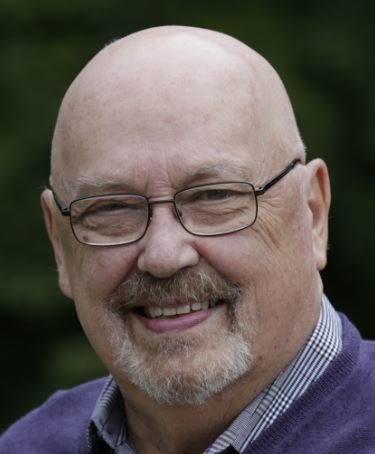 Obituary of Roy James Hager
Roy James Hager, 72, of Erie, PA, passed away on Wednesday, August 1, 2018 at St. Vincent Heath Center due to kidney failure. He was born in Jamestown, NY on October 21, 1945, to the late Marian and Richard Hager. In addition to his parents, he was preceded in death by a brother Roger Hager along with numerous aunts and uncles.
He is survived by his loving wife of 52 years, Joyce Hager; one daughter, Debra (George) Farantzos of Erie; one son, Ryan of Clawson, MI; grandchildren, Alex and Anna Farantzos; sister-in-law and brother-in-law, Mary Sue and Steven Pawlak of Lakewood, NY; brother-in-law, Scott MacPherran of Katy, TX; nieces and nephews, Amy and Ben Webb, Eddie and Erin Pawlak, Stephanie Whitney, Steven Paris along with their children. He is further survived by several cousins.
Roy graduated from Jamestown High School in 1963. From there he received his Associates Degree in Business and Engineering from Jamestown Community College. Roy and Joyce married and moved to Erie, PA in 1966. Roy worked as a manager at Richmond Brothers clothing store. He also was a Branch Manager at Erie Bearings Co. for 23 years. Roy started his own business under Accu Drives until retiring in 2008. Roy had a passion for classic cars and had several over his lifetime including his 1966 Mustang that was his baby. He was a long-time member of the Elks Club, Maennerchor Club, Zukor Club and St. Paul's Lutheran Church. Roy loved travelling to Florida every year, fishing, golfing, was an avid animal lover and spending time with his family that he cherished. He always had a way to make people laugh with a good joke or a story. Roy will be missed dearly by family members and many close friends.
Friends may call at the Dusckas-Martin Funeral Home & Crematory Inc. 4216 Sterrettania Rd. Erie, PA 16506, on Sunday from 1:00 to 5:00 PM, and are invited to the funeral service on Monday morning at 11:00 AM at St. Paul's Lutheran Church. Private interment will be held in Sunset Hill Cemetery in Lakewood, NY.
Memorial contributions may be made to either, St. Paul's Lutheran Church, 3108 Sterrettania Rd. Erie, PA 16506 or Because You Care Animal Sanctuary 6041 West Rd. McKean, PA 16426.