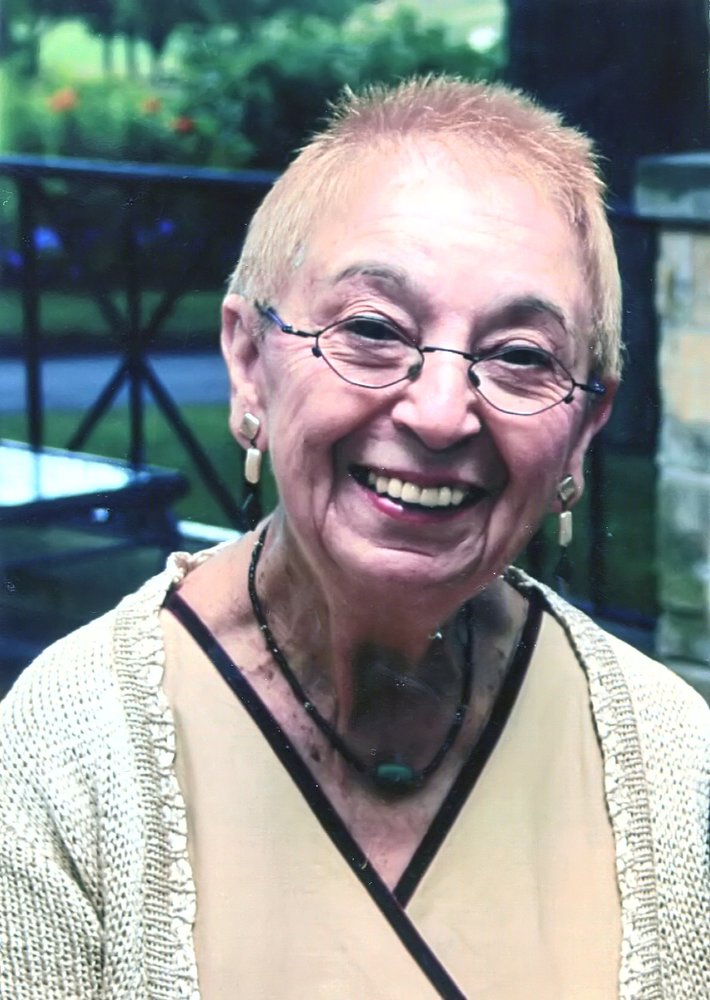 Share Your Memory of
Anna
Obituary of Anna C. Salvia
Anna C. Marini Salvia
Anna C. Salvia, age 86, passed away on Sunday, September 9, 2018 at St. Vincent Hospital after a brief illness. She was born in Forli del Sannio, Italy, the daughter of the late Gaetano and Lucia Marini.
Anna was a world traveler; visiting many different countries throughout her lifetime. She visited her family in Italy several times with her beloved sister, Elvera Payne, who she considered her other half. Even in her later years, Anna never lost her sense of adventure; traveling near and far to restaurants and attractions with her companion of 40 years, Sal DiFabrizio. She worked as a medical biller at Bayview Medical Office, and upon her retirement, she worked in reception at Hamot Hospital until the age of 80. She was also a dedicated volunteer at the Upper Room for many years.
Anna was a devoted mother to her five children: Mark Salvia (Lisa), Elizabeth Cresto of Pittsburgh, Matthew Salvia (Beth), Lucia Salvia, and Joseph Salvia, Jr. She was also a loving Nonna to Natalie Lacy (Ryan), Carrie Salvia, Andrew Cresto, Alexander Cresto, Matthew Salvia, Jr. (Denise), Christina Salvia, Amanda Salvia, and Joseph Dombrowski, along with three great-grandchildren.
In addition to her children, Anna is survived by relatives in Italy and her many friends.
Friends may call at the Dusckas-Martin Funeral Home and Crematory, Inc., 4216 Sterrettania Rd. on Wednesday, September 12, 2018 from 3 p.m. until time of Funeral Service there at 7:00 p.m. Private interment.
In lieu of flowers, memorial contributions may be made to The Upper Room of Erie, 1024 Peach Street, Erie, PA 16501.