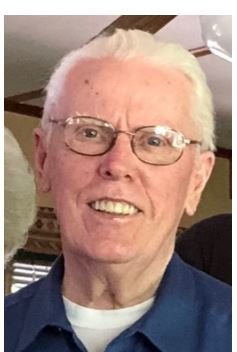 Share Your Memory of
Gary
Obituary of Gary Robert Cody, I
Gary Robert "Papa" Cody I, 77, of Millcreek, went home to his Lord and Savior on Wednesday, October 3, 2018. Gary was born May 30, 1941 in Erie, PA, to the late Hubert Nathan Cody and Helen Irene Beach Cody.
He graduated in 1959 from Erie Tech Memorial High School, before proudly serving in the United States Air Force as an electrician from 1959-1963. He met the love of his life, Donna Fay Mowery Cody, while stationed at Kirtland Air Force Base in Albuquerque, New Mexico. They were married on August 30, 1961.
Gary later worked at General Electric and Litton Industries before dedicating over 30 years of his life to Clark Electric. He used to say he was born with a screwdriver in his hand. He loved to work and never fully retired, working until his final months.
God was the highest significance in his life. Gary was an active deacon and integral member of Providence Reformed Baptist Church, serving for over 30 years. His incredible witness for Christ is among the chief qualities of his legacy. He never stopped preaching the gospel and never hesitated to show the love of Christ through his words and deeds.
Gary was a man of few, but weighty, words. He wanted his obituary to read: "I lived; I died". But in between those two simple statements was a life that left a deep impact. No words can do justice to the quiet grace, patience, compassion, and love that Gary embodied, nor to the profound wisdom that he carried in his mind and heart, a wisdom always founded in Scripture. Gary loved his life and loved those with whom he shared it. He was a pillar of faith for his family and led by example in that he did justly, loved mercy, and walked humbly with his God.
He was preceded in death by his parents, Hubert and Helen, and his brother, Austin Donald "Skip" Cody.
He is survived by his devoted wife of 57 years, Donna; two sons, Gary and Carl (Sue); one brother, Hubert Delroy "Hugh" Cody; seven grandchildren, Desireé, Megan (Joel), Carl, Blade (Ellie), Zachary (Kathleen), Abby, and Seth; and two adorable great-grandsons, Ryder and Ronin.
Friends may call at Dusckas-Martin Funeral Home & Crematory Inc., 4216 Sterrettania Rd., on Saturday, October 13, 2018 from 2:00 until time of memorial service at 4:00 p.m., conducted by Pastor John Swindlehurst. In lieu of flowers, memorial contributions may be made to Providence Reformed Baptist Church, PO Box 3254, Erie, PA 16508.