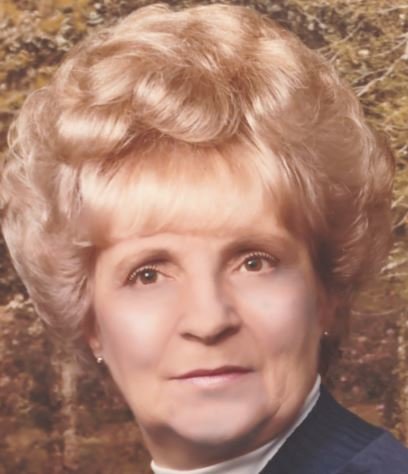 Share Your Memory of
Wanda
Obituary of Wanda Lindsley Perry
Wanda Lindsley Perry, age 88, of Erie, passed away Tuesday, May 21, 2019 at Manchester Commons with her family at her side. She was born in Erie on January 11, 1931, daughter of the late Charles and Ethel Wright Lindsley.
Wanda was the mother of eight children. She was a woman that you only had to meet once to know where you stood with her. She was a remarkable woman that cared so deeply for her family. Wanda was "Eriesistable". She was a member of St. John the Baptist R.C. Church and raised all of her children catholic.
She was employed with Johnson Controls for 17 years, as an Inspector until her retirement in 1993. Prior to that, she was employed with Nosco Plastics, where she served as President of the Union. Wanda was a member and volunteer with St. Vincent Auxiliary, the American Legion Carl Neff Post 571 Auxiliary, the Mercyhurst Senior Center, the Erie Senior Center, and the Squaws and Paws and Lads and Lassies Square Dancers. She was the queen Mom of the Red Hatters and a champion pinnacle player.
Wanda is survived by three daughters, Brenda Bennett (Ronald) of Millcreek, Colleen Wild (Gary Lemmon) of Lake City, and Debbie Perry of Tuscon, AZ; two sons, Michael A. Perry (Kathleen) of Fitchburg, MA, and Martin T. Perry of Girard; one son in-law, Ed Hughes; 15 grandchildren, 14 great-grandchildren, and many nieces and nephews.
In addition to her parents, Wanda was preceded in death by one son, Melvin G. Perry, Jr.; two daughters, Linda Capicola and Kathleen Hughes; three brothers, Richard D., Louie, and David Lindsley; one sister, Thelma Pontillo; two grandsons, Danny Wild and Patrick J. Hughes; and one granddaughter, Heather Hughes.
Friends may call at the Dusckas-Martin Funeral Home and Crematory, Inc., 4216 Sterrettania Road, on Thursday from 3 to 7 pm and are invited to attend a Funeral Mass on Friday at 9:30 am at St. John the Baptist R.C. Church, 509 East 26th Street. Interment will follow at Laurel Hill Cemetery. Memorial contributions may be made to Shriners Hospital for Children, 1645 West 8th Street, Erie, PA 16505, or to Make-A-Wish Foundation, in honor of Heather Hughes, 1001 State Street, Suite 502, Erie, PA 16501.
To send flowers to the family of Wanda Perry, please visit Tribute Store