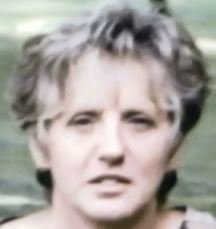 Share Your Memory of
Ruth
Obituary of Ruth A. Bertelsen
Ruth Anne Simmons Bertelsen
Ruth Anne Bertelsen, age 77, of Erie, passed away peacefully on Monday, July 1, 2019, surrounded by her loving family after a courageous battle with cancer.
She was born in Erie on October 28, 1941, the daughter of the late Theda Shafer Simmons and Raymond Henry Simmons.
Ruth journeyed through this life with her love and soul mate David of 60 years. She was a loving wife, mother, grandmother, and friend. She enjoyed spending time with her family and friends, gardening, cooking, and sewing. She was a member of Sterrettania Alliance Church where she considered everyone her second family.
She was preceded in death by her parents, two brothers; Raymond and James Simmons and one granddaughter Julie Ann Shatto.
She is survived by her loving husband David Bertelsen, her daughters: Lori Uplinger (Terry), Linda Shatto (Donald), Sharon Bigelow (Kelly), her grandchildren; Michael McCullough (Amy), Jeffrey McCullough (Katie), Kristen Bujalski, Jessica Maloney (Matthew), and Michele Bujalski, great grandchildren; Paige, Justin, Ryan, and Thea McCullough.
Friends may call at the Dusckas-Martin Funeral Home and Crematory, Inc., 4216 Sterrettania Rd. on Tuesday, July 2, 2019 (today) from 4 p.m. until 8 p.m. and are invited there on Wednesday, July 3, 2019 at 10 a.m. for the Funeral Service conducted by the Rev. Mark Droll. Interment St. Francis Cemetery.
In lieu of flowers, memorial contributions may be made to the Sterrettania Alliance Church, 6750 West Road, McKean, PA 16426.