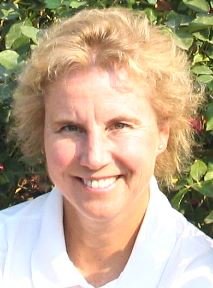 Share Your Memory of
Karin
Obituary of Karin Sue Bergdahl
Karin Sue Guenther Bergdahl
Karin Sue (Guenther) Bergdahl, age 66, of Erie, passed away on Wednesday, July 10, 2019 after a courageous battle with cancer. She was born in Elgin, IL on September 7, 1952, daughter of the late Walter E. and Genevieve M. Guenther of Palatine, IL.
Karin graduated from Palatine High School in 1970 and received her Bachelor of Accountancy Degree from Northern Illinois University in May 1974. It was during her freshman year of college that she met Tom, the love of her life. They married after college on July 27, 1974, spending almost 50 years together.
Tom and Karin started their careers in Minneapolis, MN. Karin began work as an accountant with Carlson Companies, a privately held international corporation. In 1977, Tom and Karin moved to Erie where they built their first home and began new careers, Tom in the jewelry industry and Karin in the banking industry with First National Bank of PA. During her 15year banking career she progressed from Financial Analyst to Chief Financial Officer. It was one of her most rewarding work and life experiences.
In 1992, First National Bank merged, and Karin entered the social services industry to give back to the community serving the Dr. Gertrude Barber Center as the Chief Financial Officer until retirement in 1997. Karin was involved in several civic organizations including Zonta International, Family Services, Experience Children's Museum, Financial Executives Institute and United Way. After retirement at age 45, Karin became a fulltime vacation planner, landscaper, golfer and reader.
Karin and Tom traveled the world extensively visiting most of the US including Alaska and Hawaii, 16 European countries, Australia, several islands in the Caribbean, South America including Peru, Chile, Argentina and Brazil, Africa twice including South Africa, Zimbabwe, Kenya, Tanzania and Egypt, and our favorite winter location Mexico. Unfortunately, the world map still had some areas not yet visited but travel was their greatest joy together.
Karin was a diehard Chicago Bear and Cub fan and started out each season excited. She was fortunate to attend several Final Fours, the Olympics, the Masters and the College Football National Championship.
Survivors include her husband Tom, sister Susan Bostrom (Kirk), brother in law Chuck Bergdahl, sisters in law Lia Anderson and Mary Kay Bergdahl, nieces Kelsey and Claire Bostrom, Krysten Bortner (Elliott), Lauren Freeman (Nash), nephew Brian Bostrom, numerous cousins, aunts, uncles and many lifelong friends.
Karin had many friends whom she loved to be with, whether a dinner or movie out, on a day trip or just hanging out. Per Karin's wishes, cremation was her desire and services will be provided by Dusckas-Martin Funeral Home and Crematory, Inc., 4216 Sterrettania Rd. Donations may be made to charitable organizations of your choice.
For those who would like to join in a Celebration of Karin's Life, Tom would like to invite you to join him at Lake Shore Country Club, 5959 Lake Shore Drive, Erie, PA. on Wednesday, July 31, 2019. The celebration will begin at 6 P.M. with a program to start shortly thereafter