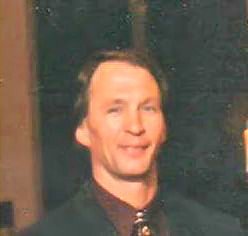 Share Your Memory of
Mark
Obituary of Mark S. Proper
Mark Proper
Mark "Prop-D-Lou" Proper passed away at the age of 64 after battling a long-term illness on Monday night July 15, 2019. He was born to the late Howard C. & Jean E. (Amsler) Proper in Erie, PA on December 3, 1954. He worked at Erie Insurance as a Construction Specialist for over 30 years before retiring due to illness.
Mark was an avid Raiders fan & passed the love of his team onto Brenton, his son & best friend. He enjoyed his NASCAR and listening to the Boss. He also loved kayaking, spending time at his cottage, and sitting by the campfire with a good Gin & Tonic along with his friends and family, especially Rocco & Elaine Deller. He was a kid at heart and enjoyed spreading his love of life and a good time to those around him. He enjoyed working with his hands and was always involved in a new project. His greatest joy in life was having new adventures with his little "Buckaroo."
Mark is survived by his wife and love of his life Linda Proper and their son Brenton; brother Terry Proper & his wife Jill; brothers-in-law Jim Kahle, Eric Kahle & his fiancé Mary Alice and Joel Kahle & his wife Michelle; nieces Rebecca Kahle, Lisa Eliason, Julie Walker and nephew Steve Proper.
He was preceded in death by his parents, his sister Sharon Miller, mother- and father-in-law Phyllis and James Kahle & his step mother-in-law Marion Moran Kahle, nephew Paul Ross and his longtime companion Halle, his beloved chocolate lab.
Friends may call at the Dusckas-Martin Funeral Home and Crematory, Inc., 4216 Sterrettania Rd., on Monday, July 22, 2019 from 4 until 8 p.m. and are invited there on Tuesday, July 23, 2019 at 11:00 a.m. for the Funeral Service. Private Interment.