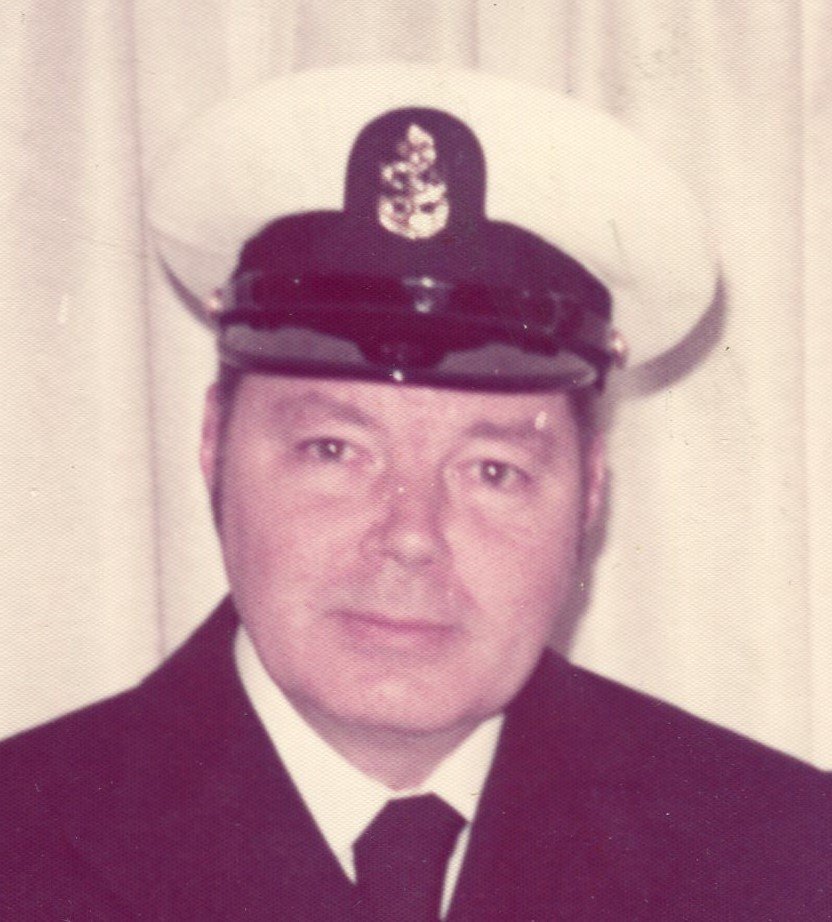 Share Your Memory of
Richard
Obituary of Richard A. Belcher
Richard A. Belcher, age 87, passed away Thursday, October 17, 2019 at St. Mary's Home East where he had made his home since April 2016. Richard (Dick) was born June 10, 1932 in Pittsfield, MA, the son of the late Charles H. & Catharine D. (Whitman) Belcher Pratt.
Dick graduated from Lee High School in Lee, MA & later attended Ventura J.C. in Ventura CA and the United States Armed Forces Institute in Seattle, WA.
Dick enlisted in the United States Navy in 1951, attending boot camp at Bainbridge, MD and then reported to Port Hueneme, CA for schooling in heavy equipment operation. After training, he was stationed at Kwajalein Atoll, part of the Republic of the Marshall Islands, Guam & Subic Bay, Philippines. He served three tours in Vietnam during the Vietnam War. (Da Nang,Chu Lai & Phu Bai). After Vietnam, he was stationed at various other locations including Antarctica. Dick retired from the U.S. Navy in June 1979, spending his last nine years of service as a Zone supervisor with the Los Angeles, CA Navy Recruiting District.
After retirement from the U.S. Navy, Dick was employed by Gary Miller Chrysler where he met & married Phyllis Cowley Arvickson. They were married on June 25, 1983 & enjoyed 34 years of marriage until her death on July 20, 2017.
He retired from the Cafaro Company as the Director of Security at the Millcreek Mall in 2002.
He was a Life Member of American Legion Post 0285, Fleet Reserve Association Branch 258, Veterans of Foreign Wars Post 470 and DAV Chapter Keystone State #16.
In addition to his parents and his wife, Dick was preceded in death by his son, Ernest R. Belcher in 1995, two brothers, Charles H. Belcher in 1979 & David B. Belcher in 1960, his sister, Alice I. Viets in 2013 and his step-daughter, Robin S. Arvickson in 2015.
He is survived by his step-children, Kimberley J. Arvickson of Erie, PA & Scott E. Arvickson of Wattsburg, PA, his children, Robert M. Belcher & partner Coral Burtner of McKeesport PA, Jean M. Brieck & husband Donald of Pittsburgh, PA, Dolly Belcher of McKeesport, PA & James Belcher & wife Cindy of Port Vue, PA & his sisters, Judith Galley & husband Rick of Port Vue, PA & Anne L. Belcher of Pittsfield MA.
He is also survived by several nieces, nephews & in-laws, including sister-in-law, Alice Cowley of Waterford PA & former family members Janice Coban of Johnstown, PA & Kathy Belcher of Lavalette, W.VA.
Eight Grandchildren, one step-granddaughter and seven Great Grandchildren also survive.
Friends may call at the Dusckas-Martin Funeral Home & Crematory Inc. 4216 Sterrettania Rd. on Sunday from 2:00 to 6:00 PM, and are invited to a funeral service there on Monday morning at 10:00 AM. Interment with full Military Honors will follow in Wintergreen Gorge Cemetery.
In lieu of flowers memorial contributions may be made to SafeNet, 1702 French St. Erie, PA 16501.