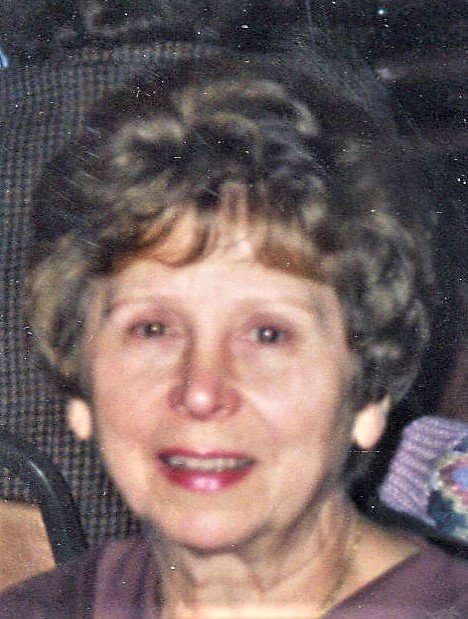 Share Your Memory of
Anne
Obituary of Anne Marie Zamaria Thomas (Tomassi)
Anne Marie Zamaria Thomas (Tomassi), age 94, passed away on Monday, October 28, 2019 at Edinboro Manor. She was born on July 24, 1925 in Campbell, OH, the daughter of the late Tom and Katie (Vlasic) Zamaria. She was born on the family farm after the family moved to Conneautville, PA where she worked along with her nine siblings. Anne left to find work at Hammermill Paper Co., where she received the Army-Navy Production Service Award from President Franklin D. Roosevelt. Anne was also a Warden in the Erie Civil Defense during the war. She worked as a waitress at Angelotti's while she went to beauty academy. Anne owned her own beauty shop for over 70 years making her one of the oldest beauty shop establishments in Erie until its closure in 1999.
She also worked for several funeral homes by request of the deceased for hair styling. Anne also traveled to retirement homes to style hair for her customers and also brought her cat to visit with friends.
In recent years she worked part-time for J.J. Moore for 20 years. Her last employment was working part time for Action Painting until her retirement at age 88.
She attended Blessed Sacrament R.C. Church. Anne's customers and employers were like family to her and she felt a great loss once she retired.
She enjoyed the outdoors and her vegetable garden and was famous for her abundance of tomatoes, rhubarb, berries, and herbs.
She belonged to the YMCA most of her life, loved to play volleyball, swim, and play basketball until she was into her late 70's. She played the piano and accordion by her recollection of hearing notes.
She also helped those who were shut in and unable to get around; getting the nick name "go-for-lady" into her late 80's. Anne also handed out one-dollar folded origami bills made into a shirt and tie.
She was preceded in death by three brothers; Nick, Peter, and Tom Zamaria, six sisters; Barbra Acri, Mary Seitz, Madeline Payha, Josephine Slencheck Kazbee, Kathryn Laskowski, one new born baby sister at birth which claimed her mother's life.
She was also preceded in death by her close life-long friends; Carl Morschhauser, Sophie Kelly, Mary Grace (Goulieon) Guetz, Evelyn Goulieon, and Dorthey Elsmore. A "thank you" goes out to Sammie A. her CRI care giver and those at Edinboro Manor.
She is survived by her daughter Tara and her husband Jack Miller, many nieces, nephews, her friends Genie and Gary Lewicki, Tim and Angie Miller, and Ann's beloved cat Mella.
Friends may call at the Dusckas-Martin Funeral Home and Crematory, Inc., 4216 Sterrettania Rd. on Friday, November 1, 2019 from 1 p.m. until time of Memorial Service at 5 p.m. Private interment.
In lieu of flowers, memorial; contributions may be made to your local "no kill" Animal Shelter or to the Franklin Twp. Volunteer Fire Dept., 7455 New Rd., Edinboro, PA 16412.