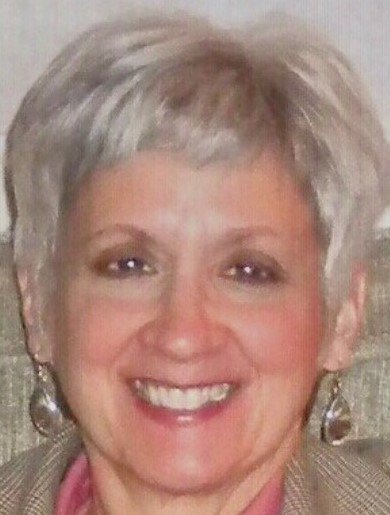 Share Your Memory of
Terri
Obituary of Terri Louise Mouyard
Terri Louise (Cole) Mouyard
Dusckas-Martin Funeral Home and Crematory, Inc.
Terri Louise (Cole) Mouyard, age 66, passed away into the Lord's hands early Tuesday morning, October 29, 2019. She died peacefully at home, surrounded by her family.
Terri was born in Warren, PA on September 25, 1953. She was the daughter of the late Francis and Marie Cole. Terri was survived by Frank Mouyard (husband of 45 years), Abigail Williams (Daughter), Benjamin Mouyard (Son), and her three favorite grandchildren Lucas, Adam ('Bean') and Elizabeth. She is also survived by her sister, Susan Kovacs (Darryl) and brother, Lee Cole (Maria).
Terri was a loving wife, mother, grandmother, and aunt. Terri was a member of Grace Church for 45 years. She was a woman of deep faith and her love for the Lord was evident through her various ministries which she participated in at Grace Church. She was generous and hospitable in nature; always willing to drop everything to deliver a meal or send a heartfelt note to someone needing encouragement. She loved to bake and deliver her cookies to friends and family. She used the gifts God gave her to bless those in need.
One ministry she had a passion for was 'Operation Christmas Child,' a ministry to send gift shoeboxes to children throughout the world.
Terri was the life of the party and social butterfly. She had a great sense of humor and an infectious laugh. Everyone who knew her felt the warmth of her hospitality as she opened her home to friends and strangers alike.
Everything Terri did in her life had a purpose…and that purpose was to help those in need, give encouragement, and in her soft-spirited way, show God's love to others.
Friends may call at the Dusckas Martin Funeral Home and Crematory, Inc., 4216 Sterrettania Rd, Erie, PA 16506, on Friday, November 1, 2019 from 2-4pm and 6-8pm.
Additional viewing will take place on Saturday, November 2, 2019 at Grace Church, 7300 Grubb Road, McKean, PA 16426 from 10:00 a.m. until time of the Funeral service at 11:00 a.m. Private interment.
A very special thanks to the staff and members of Grace Church.