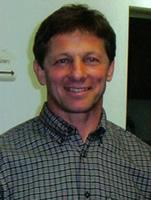 Share Your Memory of
Daniel
Obituary of Daniel Harrison
Daniel L. Harrison
A remarkably loving Husband, Father, Grandfather, Son, Brother, Uncle and Friend was tragically killed by the actions of a wreck less driver around 6:30 a.m. Saturday July 7th 2012 in McKean, two miles from home. He leaves a testimony of how fragile this temporary life is and to take every breath God gives you for what it's worth. Daniel Lee Harrison born April 20, 1953 at Hamot Hospital, crammed more things in his 59 years of life than what anyone could think was possible.
Dan had an unparalleled work ethic for helping that was simply beyond human comprehension. He literally never stopped. He loved looking at cars and his selflessness led him to purchase just about anything at sales that could serve as a source of benefit for others. Dan was talented in every dimension and could have lived any life he chose pursuing any occupation. He chose to use his God gifted abilities to work as a laborer at General Electric of Erie for 38 years looking forward to retirement in April. Many years of working third shift allowed for Dan to be an influence in the small community of McKean, Pennsylvania and raise a family that meant everything to him. Dan was a pilot. He flew his airplane around and couldn't help but to slip bags of twizzlers and starbursts out the window to friends. He also tackled farming, gardening, buying every animal that came off the ark at "sale time, sale time" and found such physical jobs as splitting firewood as a means of relaxation, regardless of the fact that he was ridiculously allergic to poison ivy. His childlike heart had endless ideas of creating activities that involved hard work and entertainment to implement moral values in not only his family's lives, but the lives of others. Many were privileged enough to know him as "Old Man Dan" or "Coach" and they share in the grief and the sadness of his tragic death. His involvement expanded everywhere from the Edinboro Youth Wrestling Club since the early 90's into the new century as well as working with General McLane High School wrestling. He served at Grace Church in McKean setting up the Baptistery and grounds keeping with his equipment "The Massey". In high school, Dan was voted Prom King. He put General McLane athletics on the map as he was the first state placer of any sport as a 1971 wrestler. That same year he was the first Section, District, and Regional wrestling champion for the Lancers. He was a key member of the 1970-71 football team that is still the only undefeated team in school history. Dan's athletic accomplishments and drive were seen in his six children as they had very successful high school and collegiate athletic careers.
He was preceded in death by his infant sister, Julie, brother, Tim, father William. Dan is survived by mother, Sally, wife of 37 years, Kathy (Dillen), children Heide, Hazel Fourspring (Andy), Hunter, Hudson, Hayden, and Hadley. He was called Poppie by his grandchildren, Fabian, Farrah, Finley, Feabie and number five due in October. He was extremely active in their lives and loved spending time with them. They looked forward to anytime they got to spend with Poppie. He's also survived by brothers Pat (Linda), Mike, Greg (Jolie) and many nieces and nephews. Dan's sudden passing is a shock; however, we are all left with memories and lessons we'll never forget.
Friends may call at Grace Church, 7300 Grubb Rd., McKean, on Wednesday from 2 to 5 and 7 to 9 p.m. and Thursday from 10:00 a.m. until time of service there at 11:30 a.m. Interment Harrison Lakes Cemetery. Arrangements are being handled by the Dusckas-Martin Funeral Home and Crematory, Inc., 4216 Sterrettania Rd. In lieu of flowers, donations may be sent to Grace Church, 7300 Grubb Rd. McKean, PA 16426 or Lancer Wrestling Parents c/o 9260 Fry Rd., McKean, PA 16426.
Enhance your memorial with a slideshow and video
To send flowers to the family of Daniel Harrison, please visit Tribute Store