Welcome to Dusckas - Martin Funeral Home

Funeral Services in Erie, PA
About Dusckas-Martin Funeral Home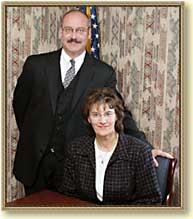 Conveniently located on the west side of Erie in Millcreek Township, directly across from beautiful Laurel Hill Cemetery, the Dusckas-Martin Funeral Home, Inc. offers the best when it comes to memorializing your loved ones. Along with, traditional funeral services Dusckas-Martin Funeral Home also offers pre-planning services, cremation, grief counseling, an after care program and a room just for children.
Beyond Grief

Offering a state-of-the-art facility in a park-like setting, Dusckas-Martin Funeral Home also provides a sense of comfort and caring with its understanding staff and soothing atmosphere. Our after-care program is so thorough, others can't come close to what we provide.

We are here to support you and your loved ones throughout the grieving process. Even for those who seem truly lost in grief we have specialized support groups for them. We have grief counseling, drug counseling, and support groups to help those grieving. Whatever stage of grief you are in we are ready to help.
We're Here To Answer Your Questions
Do you have questions about…
Pre-planning – Let us help you
Out-of-town arrangements
Cemetery lots
Monument selections
Multi-denominational services
Please call Jack Martin, FD for a no obligation appointment to discuss our services to better serve you and your loved ones. You'll find our prices are comparatively lower than our competitors' and our service is exceptional.
Helping You Plan
Are you looking to add a personal touch to your loved one's funeral service? Would you like to browse through our catalog of viewing merchandise? Maybe you want to learn more about planning your own funeral. We've made all of this information — and more — available for you to explore in the comfort and privacy of your home.
Helping You Grieve
It's not unusual to feel lost and alone after losing a loved one. Our grief support programs can help you through this difficult time. Visit our Online Grief Resource Center here or call us at (814) 838-7656.
Testimonials

We would like to thank you for all of the kindness shown to our family at the time of our mother's death. Your concern and caring did not go unnoticed or unappreciated.

I can't thank you enough for everything you did for me, and my family. The service couldn't have been better. At a difficult time you made everything as easy as possible for us - Thank You!

The moments write the story...